By InMyOpinion on May 21, 2010 | In The Nation
-----UPDATE----
The situation continues to deteriorate. You MUST DEMAND FEDERAL ACTION and support Arizona. Portions of OUR OWN COUNTRY 80 miles from Mexican border, occupied by heavily armed Mexican drug cartels and human traffickers!!! Call your congressman and the while house today!!!
In an astonishing pair of videos, Channel 2 Action News anchor Justin Farmer of WSBTV in Atlanta Georgia blows the lid off and discloses the magnitude of the threat we face from the infiltration of the United States by individuals hailing from nations that breed radical Islamic terrorists. Coincidentally, investigative footage of this under, if ever, reported invasion was posted just prior to this weeks visit by Mexico's President Felipe Calderón. While Calderón has the audacity to chide Arizona and the US for daring to legally defend her borders and to expel those who arrive here illegally, Mexican nationals are aiding, abetting and indeed turning a handsome profit by assisting illegals from a multitude of nations gain access into the United States through his own country and our porous Southwestern borders.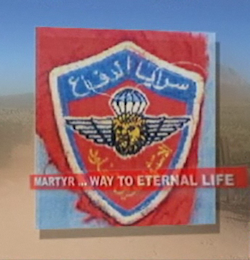 This situation is not only an absolute outrage, it threatens the lives of every single American, regardless of where you live. If you read no more of this article, you simply must view the following two reports by Channel 2 Action News anchor Justin Farmer of WSBTV in Atlanta then you must call, text or email your representatives in Washington and demand our borders be sealed immediately:
US Border Security: Part 1 Terrorists are Among Us
US Border Security: Part 2 Terrorists are Among Us
---
---
Follow up:
Among the many disturbing details included in Farmer reports is the fact that The US government no longer releases an illuminating list of what they call "captured OTMs"(other than Mexicans). Georgia Congressman Paul Brown, who himself, is on the Homeland Security Committee, disturbingly admitted that he had never even seen the report before Channel 2 showed him a copy which he insisted he will make available to others on the committee. Why should this have come as a surprise when the Department of Homeland security publishes daily reports regarding the numbers of illegals caught and in custody, including their nations of origin? Surely between her former role as Governor of the state of Arizona and her current role as Secretary of Homeland Security, Janet Napolitano knew such reporting was available. I would almost rather believe there is some conspiracy to withhold this information from congress than to think that this administration could be so inept as to not appreciate the importance of and make this information available to Homeland Security committee members. Channel 2 Action News obtained copies of some these reports which you can find at this link "People Other Than Mexicans Currently In Detention In ICE Custody
In Florence Arizona Including From Terrorist Countries"

---
---
According to Farmer's investigation, the area in and around Douglas, Arizona "is the busiest spot in the nation for border patrol. Records show last year, agents caught a quarter of million people trying to enter the U.S. in the Tucson sector alone." Also cited in Farmer's news piece is the existence of a Congressional report titled "Line in the Sand: Confronting the Threat at the Southwest Border" wherein law enforcement officials confirmed one of the most wanted terrorists,pilot and bomb expert Adnan El Shurkajumah of Sudia Arabia, spent time in Atlants prior to 9/11. He is believed to have entered the US through Mexico at that time but he now seems to have gone missing. Law enforcement also confirms that members of Hezbollah have also crossed the southern border into the US. This report also details the known route the Middle Easterners take into the US by arriving in South America where they learn Spanish in preparation for their eventual border crossing where they seek to blend in with the torrent of other Spanish speaking illegals. The Muslim prayer rug one Arizona rancher found on his property however underscores the fact that all illegals are assuredly not whom they portend to be. In fact, another report obtained by Channel 2 People Other Than Mexicans, Including From Terrorist Nations Captured In The Last Two Years (which actually covers three years 2007,08 and 09) clearly outlines the national diversity of those paying handsomely to be smuggled into the United States with over 150 different countries being represented on the list.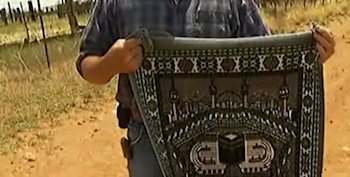 Over the three years there is concrete evidence of infiltration from Afghanistan(12), Egypt(40), Iran(42), Iraq(42), Pakistan(110), Yemen(22), Algeria(11), Jordan(52), Cuba (8,556)and even North Korea(4)along with the "usual suspects" gaining entry from El Salvador(3,8496), Guatemala (49,305), Honduras(56,899), Brazil(2,980), and surprisingly Canada (1,653)and the UK(87). I suspect Uber Dictator Hugo Chavez would be shocked to know that even 236 citizens of the socialist utopia of Venzuela saw fit to enter our country illegally. As staggering as these statistics are, they represent only the small number of illegals that have been captured and detained by our border patrol. One 20 year veteran of the border force estimates that for every one individual who is caught, at least 10, if not more, slip into our country undetected.
---
---
Also cited in the video were the countries of Sudan and Somalia though the page showing their data was missing from the documentation Channel 2 made available online. In the case of Somalia however, 23 suspects are known to have been released recently from a Mexican prison with designs on entering the US. It comes as no surprise that they are believed to have ties to Al Qaida. While the border patrol has kept a vigilant lookout for them, it is equally likely that they have already crossed the border undetected. They, as the millions of others like them who our government have failed to stop, are living right here among us. They are possibly friends, neighbors, business associates, husbands and wives all masquerading as friends. Many are, but a frightening number are not and they do mean us harm and they are all here illegally.
"Mexico has become a narco-terrorist state. More than 15,000 people have been killed in drug- related violence since Calderón took office in 2006. President Calderón and his government are not in control. Who is he to come here and lecture to us when he has surrendered his nation to drug dealers and thugs?" said Bradley A. Blakeman professor of Politics and Public Policy at Georgetown University. He is absolutely correct. Now, more than ever before, the United States simply must secure her borders even as Mexico continues its slide into the abyss of anarchy. President Obama is "fiddling" by playing politics while our country is "burning" under the weight of a burgeoning illegal population and heavily armed drug gangs waging war in our southwestern states all the while Islamic terrorists are given a free pass into our country. Mexico is no longer the safe neighbor we have traditionally enjoyed but rather a knowing contributor, and likely corrupt accomplice to state sanctioned criminal enterprises and benefactor of the huge amounts of money these activities bring into their national coffers.
---
---
One can't help but wonder if all this hub bub about Arizona's enforcement law, and the unions "astroturf" rallies supporting immigration reform, aren't just more examples of Washington's ongoing "three card monte" or "shell game" intended to divert our attention away from other agenda items they are trying to pass behind our backs. How can anyone dare condemn Arizona's right and responsibility to ferret out these offenders unless you are one of them, or stand to benefit from their presence here. This current situation is not only an absolute outrage, it threatens the lives of every single American, regardless of where you live. At this point, along with our border patrol, Arizona alone stands between you and your family and the invaders.
While some might and do argue that fences are ineffective and more "boots on the ground" are needed, anyone serious about securing our borders knows that a multi-pronged approach including personnel,fencing (tall, stable with razor wire and electricity) surveillance (infared, radar, sonar, video), aircraft and vehicles must all be part of a comprehensive strategy to combat this very real and growing threat. But these things alone are not enough. What is needed first and foremost is Leadership along with the requisite commitment and resolve of all of our elected officials - something sorely lacking it would seem by this administrations obsequious behaviour in general and this weeks particularly enbarrasing display of deference during President Calderon's visit. Those like Calderon who support "open borders" and serve to benefit from the status quo are powerful and well funded - we must move aggressively as individuals to counter their voices.
It is time to send a message to Washington, in no uncertain terms, that there will be absolutely NO bleeding heart immigration "reform" until steely cold and certain border security and immigration enforcement is completed not just promised. We as citizens must take bold action. Contact your representatives by phone, email, letters, march and make your voice heard. National security is one of the very few constitutionally limited responsibilities of our government . It's time we held this administration to their obligations before they get any more from their own endless wish list.
Are you with me?