Category: Patriot Resources
By InMyOpinion on Jun 13, 2010 | In The Nation, Patriot Resources
"Educate and inform the whole mass of the people - They are the only sure reliance for the preservation of our Liberty." T. Jefferson

People don't swim through shark-infested waters, immigrate both legally and illegally, attend our educational institutions or seek medical treatment here because we are the "bad capitalists", villains or bullies on the world stage that many in this country would have you believe. We are lucky to be Americans. We enjoy a very high standard of living, access to quality education and medical treatment, a representative government, and offer the greatest opportunity to achieve whatever level of financial success you could possibly desire - for now.
---
---
Regrettably, far too many of us have taken the benefits we enjoy for granted. Some among us even believe we should be embarrassed about or feel guilty for our success. This is utter nonsense. Any nation guided the principles gifted to us by this nations founders could achieve a similar measure of success and in fact, by following our lead, some other nations are on just that path.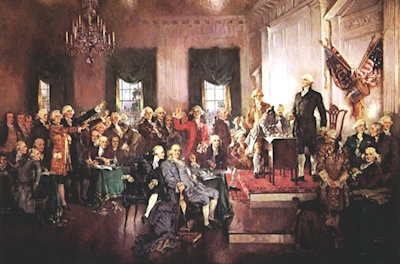 Are we perfect? Absolutely not. We are after all, a nation of humans - hence fallible. Of all the sins real and imagined foisted upon this great nation by detractors both inside and outside of our borders, our most egregious failure has been one of complacency. In taking for granted the great benefits our Constitution has bestowed upon us, we have failed to be responsible stewards of this most precious of gifts. We have also trusted that our elected officials were working on our behalf to make our nation better, free and stronger but all the while they have been working in their own best interests. We have been trusting and complacent and now we are in trouble. If we are continue to enjoy the boundless benefits we Americans have been privileged with, time is quickly running out. Me, You, all of us, must step up to the plate and take personal responsibility and immediate action to ensure that out great nation and the already eroding liberties we enjoy, are intact when our children's children are born.
---
---
By InMyOpinion on May 10, 2010 | In The Nation, Patriot Resources
Many among us feel the country has lost it's way, strayed too far from the principles outlined for this nation by our founding fathers. Some choose to do nothing about it, others strive to reawaken an awareness and passion for a return to Constititutional basics as a means to once again inspire us as a unique and exceptional republic. Once such person is William S. Beigh. In seeking to raise both our awareness of and appreciation for the original text of our founding documents, Beigh has penned what he terms a ReDeclaration of Independence. Written in the style and languaging of the original, the Redeclaration clarifies some of the original text, outlines how far astray we have gone and offers examples of how our elected officials have failed to uphold the oaths they took to work in concert with our Constitution for the betterment of all citizens. We have included a portion of his well written document below.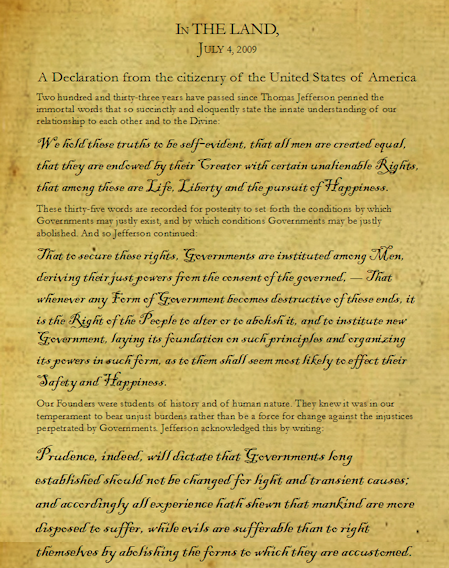 Understanding that that this graphic is largely illegible in it's present form, you can find the complete text of Beigh's treatise on our site in .pdf format here or you can visit Beigh's website These Self Evident Truths
We highly recommend all our readers take the time to peruse Beigh's work as part of a concerted effort to educate oneself about our nations history. Whether you agree with everything he says or not, (our founding fathers did not agree on everything, all the time either)the pages make for worthy and interesting reading for anyone who loves this republic and is concerned about the direction we are moving in.
By InMyOpinion on Apr 3, 2010 | In The Nation, Patriot Resources
Update: Now we have to deal with the malicious and hate filled who are openly recruiting people to crash tea party gatherings and rallies in order to incite violence and discredit the movement as evidenced by the now defunct website "crashtheteaparty.org". The only free speech they want is their own.
As we count down to tax day on April 15th, I am once again reminded of an article I wrote last year about the first Tea Party I attended called Tax Tea Party a GOP PR Effort?. Things haven't improved much since then, in fact by some measures things have actually gotten worse - with little hope of reform in the near term. The national debt and budget deficit numbers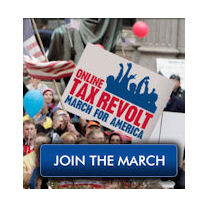 are so staggering that even the best educated and concerned citizen may really have little idea exactly how dire the nations financial condition actually is and can almost be excused for simply tuning out entirely. That is however fodder for a separate article.
---
---